ALA Foundation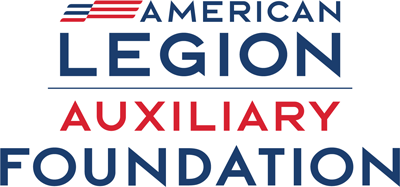 The American Legion Auxiliary Foundation positively impacts the lives of our veterans, military, and their families by funding programs of the American Legion Auxiliary today and for future generations.
More details available here: www.ALAFoundation.org
About
Founded in 2007, the purpose of the American Legion Auxiliary Foundation is to assist in carrying out the educational, charitable, and other exempt purposes of the Auxiliary by raising funds for, assisting in conduct of, and providing support to the Auxiliary programs. As a 501(c)(3) public benefit corporation, the ALA Foundation provides a resource to engage additional investors interested in supporting our mission. It is a way to secure our legacy and heritage of Service Not Self, ultimately enhancing the quality of life for future generations of veterans, military, and their families.
Grants to help mission outreach grow | Learn more
To assist ALA units, districts/counties, and departments in their efforts to support local veterans, military, and their families, the ALA Foundation offers four different grants.
Veteran Projects Fund: For any Auxiliary unit, district/county, or department that identifies a new, one-time need for your local veterans or active military.
Veterans Creative Arts Festival: To aid in the well-being of veterans by introducing them to art therapy through a local Veterans Creative Arts Festival or offers art therapy courses that feed into the National Veterans Creative Arts Festival
Mission in Action: As of April 26, 2023, the funds for this granting initiative have been depleted. The Mission in Action grant initiative will not be renewed in future fiscal years as the ALA Foundation will focus on funding ALA programs and veteran support initiatives. If you have any questions, please contact Development Director, Carley Schutz at cschutz@alaforveterans.org.
Subgrant: American Legion Auxiliary units, districts/counties, or departments that have identified a source for grant funding from a foundation or corporation that requires the recipient to be a 501(c)(3) can have the ALA Foundation serve as the recipient. The ALA Foundation will then, in turn, sub-grant the full amount to the unit, district/county, or department according to the terms and conditions of the grantor
Donate to ensure the future of the ALA | Learn more
Giving to the ALA Foundation provides veterans in need with newfound opportunities, supports young women through leadership programs, engages veterans' minds and bodies through art, and much more.