The documentary Boys State needs voting help from The American Legion Family!

Boys State is one of 10 documentaries nominated for the Audience Choice Award as part of the 14th annual Cinema Eye Honors. Online voting is open now through March 4. Click here to cast your vote.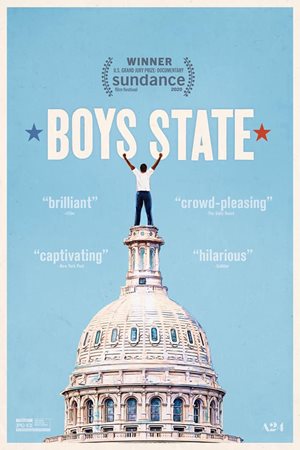 Voting is done by IP address, so you can vote on more than one device. For example, voting on your smartphone, laptop, and desktop computer would count as three votes. It's OK if you haven't seen the film yet — The American Legion Family is requesting your vote now, and you can watch the film later at your leisure on Apple TV.

The documentary follows four high school delegates as they run for different offices during the 2018 American Legion Texas Boys State program.

In addition to this award, Boys State is also on the shortlist for Best Documentary Feature at the Academy Awards. The final nominees will be announced March 15.

These awards are a great opportunity to get The American Legion Family name out to the public and garner interest in our programs. Support our Family with your vote!