The ALA Unit Member of the Year Award recognizes those serving at the unit level who exemplify the values and ideals of the American Legion Auxiliary and whose accomplishments significantly impact the program work in their units. Those award recipients were recognized at the ALA's 100th National Convention in Phoenix for their accomplishment.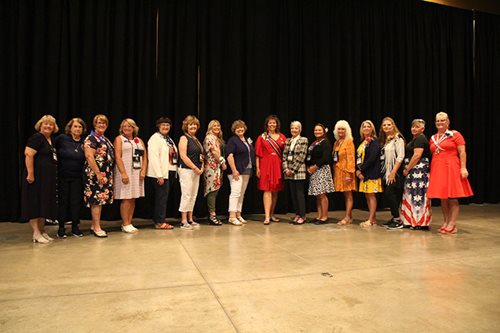 This year's winners are as follows:

Alabama: Dawn Price; Alaska: Darlene Sheldon; Arizona: Megan-Jonasson-Pfaff; Arkansas: Karla Mikulewicz; Colorado: Ranya Kelly; Connecticut: Barbara Pintarich; Delaware: Judy Travis; Florida: Miralee "Cookie" Agan; Georgia: Eve Williams; Hawaii: Jane Robinson; Idaho: Naomi Ames; Illinois: Patricia DeVore; Indiana: Jackie Hinkle; Iowa: Angela Blazek; Kansas: Laah Tucker; Kentucky: Jean Rechtin; Louisiana: Nicole Matherne; Maine: Janet Cropley; Maryland: Carolyn Burgee; Massachusetts: Maureen MacDonald; Michigan: Phylliss Timm; Minnesota: Sharon Brandt; Mississippi: Charmain Woods; Montana: Bobbie Whelan; Nebraska: Jennifer K. Stutte; Nevada: Janet Snyder; New Hampshire: Julie Connors; New Jersey: Arlene Garris; New Mexico: Maureen Propst; New York: Kelly Scott; North Carolina: Shirley E. Standridge; North Dakota: Cathy Logosz; Ohio: Danielle Correll; Oklahoma: Kimberly McInnis; Oregon: Barb Pawlik; Pennsylvania: Esther Wagner; Rhode Island: Linda Krogg; South Carolina: Linda R. Coleman; South Dakota: Patricia Girard; Tennessee: Carrie Hunsaker; Texas: Rita Robertson; Utah: Ninzel Rasmuson; Vermont: Emily Stockwell; Virginia: Terri Riggsbee; Washington: Terri Campbell; West Virginia: Christy Bland; and Wisconsin: Karen Knudsvig.

Not all departments submit names to ALA National Headquarters to be considered for this award.

National Headquarters spoke with a couple of the award recipients:

Linda Krogg
Department of Rhode Island, Unit 34
Member since 2013

Krogg is eligible for ALA membership through her husband, Robert.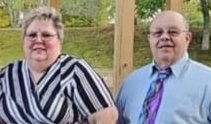 When she found out she was nominated as the Unit Member of the Year for Rhode Island, Krogg said her reaction was pure shock.

"I didn't even know this was possible," she said. "I never expected it in a million years. I was totally stunned."

Krogg said she is typically more of a behind-the-scenes member, so she was just surprised by the nomination.

"I do whatever I can for as long as I can," she said about her work ethic. "If you need help, I'm right there."

She helps in the post kitchen a lot with luncheons, funerals, weddings — you name it.

Helping others, but especially veterans, is why Krogg enjoys being an ALA member.

Being nominated for UMOY for Rhode Island is a great honor, she said.

"I was very shocked and never expected it," she said. "That's why they nominated me — I don't work for recognition, and I'm always behind the scenes. Even if I don't know you, I will help you."

Barb Pawlik
Department of Oregon, Unit 83
Member since 2019

Pawlik is eligible for membership through her brother, Jim.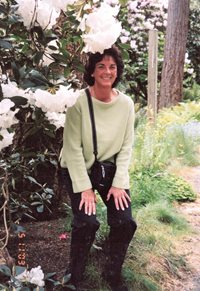 She was nominated for UMOY for her department through Karol Satterfield, Unit 83 president.

"I've met some really nice people," she said of her ALA membership.

Pawlik has written the newsletter for the post/unit for about five years now. They didn't really have a presence on Facebook, so she created a page.

"Little by little, it has grown," she said. "It's a really good source of advertising for our fish fry and other events."

For a previous Meals on Wheels fundraiser the post home hosted, the Facebook post was seen by over 3,000 people.

The page now has around 800 followers.

Pawlik also helps when the unit conducts its cookies for troops activity at Christmas time by baking and getting the word out on that.

Another activity she participated in was with Juniors. The girls camped out at the post, and she did a scavenger hunt with them so they could learn about the Auxiliary while they were having their event.

Like Krogg, Pawlik prefers to work in the background and was surprised by the nomination, but grateful for the recognition as a UMOY.

ALA Unit Member of the Year Award Criteria & Selection Process
Nominees must be an adult American Legion Auxiliary unit member not in an elected or appointed leadership role higher than unit president.
A narrative of 1,000 words or less describing the nominee's accomplishments and activities must be submitted by a unit to its department's Past Presidents Parley chairman.
Each department selects one Unit Member of the Year from its submitted candidates.
The selection of the winner is at the discretion of the department Past Presidents Parley chairman.
Recognition of the winners occurs at the American Legion Auxiliary's National Convention. The application deadline is June 1 of each calendar year.
To download the award application, visit
www.ALAforVeterans.org/Unit-Member-of-the-Year
.
By Sara Fowler, Staff Writer