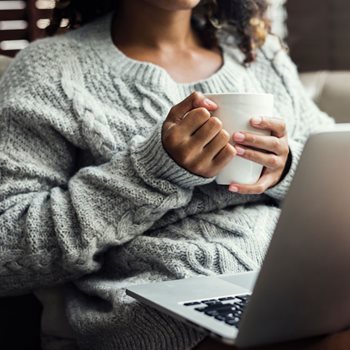 The American Legion Auxiliary offers new learning opportunities through ALA Academy Live courses — a user-friendly online training platform that provides tools to members to help grow the Auxiliary's mission of serving veterans, military, and their families, and the organization as a team. The educational opportunities these courses provide are a deeper level of understanding about the American Legion Auxiliary organization.

The ALA Academy offers two options for learning: 1) self-paced courses you can take any time from any device — designed for you take whenever you have time with no need to pre-register; and 2) live virtual webinars. These courses are free but offered live, so you will need to register in advance.

Did you miss one of the several webinars added in late 2021? Watch the recordings of these courses by logging in with your member ID at www.ALAforVeterans.org.

Using Social Media to Your Unit's Advantage (Part 1)
American Legion Auxiliary units are always looking for more ways to get the word out. The easiest and cheapest way to do just that is through social media. ALA National Headquarters staff will provide you with guidance on the best ways to promote your unit activities — whether they're mission outreach or not — as well as other helpful information.

Part 1 of this two-part series will cover the basics. Here's a snapshot view of what viewers will learn in this webinar recording:
Helpful tips and tricks on using social media to promote your ALA unit's events and activities, both internally (to fellow members) and externally (to nonmembers) — and why these two things should be different.

Consider the most popular social platforms: Facebook, Twitter, Instagram.

The types of content people like to see (aka what gets your social media posts noticed).

Best practices on the maintenance side of things: passwords, changing admins, etc.

Collaborating with your fellow unit members to keep your social media account active and engaging with followers.
Mastering Military Shipping with Shipthrifty
Shipthrifty, the American Legion Auxiliary's newest member benefits provider, shares our passion for veterans, military, and our families. When a friend of cofounders Rob and Michelle Williamson was deployed, they learned just how complicated shipping items to our heroes can be. There has to be an easier way, they thought, and so they decided to do something about it. The team learned the ins and outs of military shipping and created tools built to make shipping easier and the process simpler.

Snapshot view of what participants will learn in this webinar:
Meet your newest ALA member benefits provider — Shipthrifty — and how they can help you with all of your shipping needs this holiday season.

Learn the ease of shipping with Shipthrifty, focused specifically on military care packages.
Mission Delivery through Caregiver Support
With November being the Family Caregivers Month, ALA Academy Live offered this course to honor and celebrate the dedication and sacrifice of caregivers everywhere. In this 30-minute webinar, participants will learn more about caregivers and possibly themselves as we explore ALA National President Kathy Daudistel's focus on caring for those who care for others.

Snapshot view of what participants will learn in this webinar:
Identify caregivers in your community, as well as learn to self-identify

Other organizations that operate in the field of caregiver support

How to incorporate caregiver-centric ideas and activities into your unit's volunteering "menu"
Recordings of live courses and their accompanying materials are available online within a few days after a live course airs. Check out the ALA Academy Live recordings and be sure to share the links with your fellow members.

Upcoming courses in 2022:
Diversity, Equity, and Inclusion

Social Media Part 2

Exploring Month of the Military Caregiver
By Alexa Freeman, Staff Writer