Voted on by their peers, one Junior member from each American Legion Auxiliary division gets the opportunity to be named an honorary national Junior division vice president.

Those who earn the honorary title must be a Junior Auxiliary member in good standing between the ages of 14-17 and have previously attended a 2022-2023 ALA national Junior meeting.

While in the honorary officer role, they also get the chance to help lead a national Junior meeting.

The ALA administrative year winners wrote in their own words why they would be good in this role, prior to being named the winner in their respective divisions: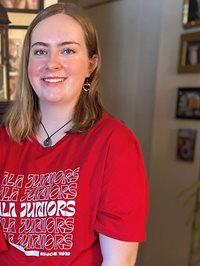 ​2023-2024 Central Division honorary national Junior vice president
Evelyn Hinshaw, Indiana
I have been an active member of the Auxiliary since I was born 16 years ago. I've held the honorary Junior offices of chaplain, historian, secretary, and vice president for the Department of Indiana. For the year 2022-2023, I was honorary Department of Indiana Junior president, during which I raised money to help the companions of veterans at the National Veterans Creative Arts Festival. I have attended eight national Junior meetings. Outside of the Auxiliary, I started and run a business with my friend to help combat glass pollution in our town. I also participate in my school's SAGE Club and Key Club in which I have held leadership positions.


2023-2024 Eastern Division honorary national Junior vice president
Emily Savage, Pennsylvania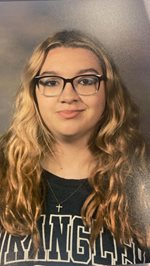 I am devoted to helping our youth learn and understand the mission of the American Legion Auxiliary. I want to continue helping our country. I am a second-year cadet in JROTC and have learned to be a strong and respectful leader and am also the honorary Department of Pennsylvania Junior president and would love nothing more but to continue my mission to help and make our country a better place.

2023-2024 Northwestern Division honorary national Junior vice president
Anastasia Donnelly, Minnesota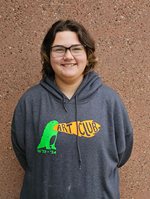 I have held multiple offices on district and department levels. I come from a family where The American Legion, American Legion Auxiliary, and Sons of The American Legion play a role. When helping a veteran —when they feel appreciated — it's a highlight of their day and also mine.

2023-2024 Western Division honorary national Junior vice president
Leah Rosales, Arizona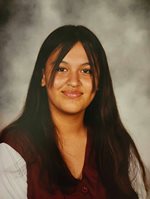 I am a leader who shows responsibility and shows maturity for my age. I am motivating to those around me, always lending my support to others. I have demonstrated my leadership skills in the following ways: captain of my school and club volleyball teams, member of the National Junior Honor Society, past vice president and current honorary unit Junior secretary, and current Ms. Poppy. I will guarantee maturity, responsibility, support, and most of all, leadership.

Congratulations to the 2023-2024 elected honorary national Junior officers!

The Southern Division did not have a candidate for the 2023-2024 ALA administrative year.