Applications for the 2022-2023 administrative year for American Legion Auxiliary national committee positions are now available online. National Vice President Vickie Koutz of the Department of Indiana will serve as national president at that time.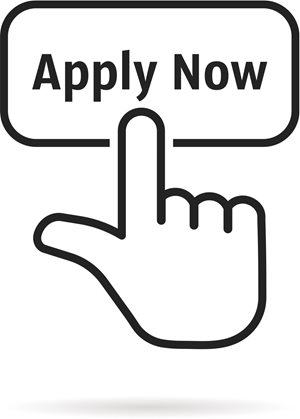 Those interested can apply through Dec. 15.

Experience at the national or even department or district levels in the ALA is not required when applying for a national appointment. Any member age 18 or over is welcome, including any of our male ALA members!

Why you should apply
Everyone has their own reason(s) for applying for a position on an ALA national committee. Below, a few members share their why.

"I decided to apply for a national position of the ALA because I'm a self-minded person of service," said Rosemarie W. Hauck, ALA Foundation Board of Directors member from the Department of Missouri. "My motivation is to help others to make a difference. And it was also my way to pay back for the service of my husband, my father, two brothers, and currently my granddaughter."

"I wanted to make an impact in our organization on a larger scale," said Michele DeGennaro, 2021-2022 national Membership Committee chair.

"I believe in the spirit of Service Not Self and the mission of our organization to support our veterans, military, and their families," said Darlene Allen, Western Division chair of the National Security Committee.

An application process made easy for you
Hauck describes the application process as easy, efficient, and convenient. Being able to apply online made everything stress free — no downloading an application, printing, handwriting, scanning, or mailing back.

Questions on the application include listing your past Auxiliary experience, as well as current interests, DeGennaro added.

From her experience applying, Allen said the process is simple — like applying for a job online. She recommends having your photo and résumé ready in advance, as this will save time when completing the application. There are several questions, including basic information such as name, address, email, member ID number, and ALA division. The application also asks you to choose three national committees you are interested in applying for and why.

Benefits of serving on a committee
All three members share the benefits they personally have experienced so far while serving on a national committee.

"While on the committee, you get the opportunity to meet very wonderful people across the land," Hauck said. "Also get the opportunity to work with veterans and to make a difference in their lives, as well as the military. I encourage you to go online, complete the application, and hit the 'submit' button. I promise you: You will not be disappointed."

"As part of my time serving on an ALA national committee, it has given me the opportunity to learn so much more about our organization through shared experiences with members in other departments," DeGennaro said. "I would highly recommend serving on an ALA national committee because it is extremely gratifying and rewarding."

"Being on an ALA national committee, I have learned these committees are the most important working force to grow our organization," Allen said. "My experience being on a national committee is a lifetime opportunity to work with our national presidents, and efficiently carry out the work of our organization. If you have a passion to serve our veterans, their families, and all the programs of our organization, I highly recommend you apply to serve on an ALA national committee. We are the leaders, we are the mentors, and we are the teachers for our future generation."

National ALA committee openings
The following is a list of all ALA committees at the national level with openings for the 2022-2023 administrative year:
Americanism
ALA Girls Nation
Auxiliary Emergency Fund
Children & Youth
Community Service
Constitution & Bylaws
Education
Finance
Junior Activities
Leadership
Legislative
Membership
National Security
Poppy
Public Relations
Risk & Compliance Committee
Veterans Affairs & Rehabilitation
When applying, keep in mind that the Veterans Affairs & Rehabilitation, Junior Activities, and ALA Girls Nation committees all require physical agility and endurance for their various events.
All those who apply will learn the status of their application in spring 2022. Anyone not selected for a 2022-2023 committee is greatly encouraged to apply again next year.
Click
here
to submit your application.
By Sara Fowler, Staff Writer