American Legion Auxiliary members are known for volunteering tons of time, effort, and hard work for projects and programs that benefit U.S. military veterans, servicemembers, and their families, and promote patriotism.
What may not be as well known is that some of those dedicated ALA members do all of this while dealing with personal challenges such as serious illnesses and recovery from natural disasters. These members tend to avoid talking too much about their issues so that the focus stays on those we serve — exemplifying the American Legion Auxiliary's promise of Service Not Self.
Here are a few of these admirable ALA members:
Linda O'Hart of ALA Unit 131 in Longview, Texas. O'Hart participates heavily in her unit's "Texas Cards for Troops" program, which sends two shipments of care packages annually to servicemembers deployed overseas. Each shipment usually contains greeting cards of appreciation to the troops, plus blank greeting cards that servicemembers can send to others. The purpose is for the servicemember to stay in contact with family.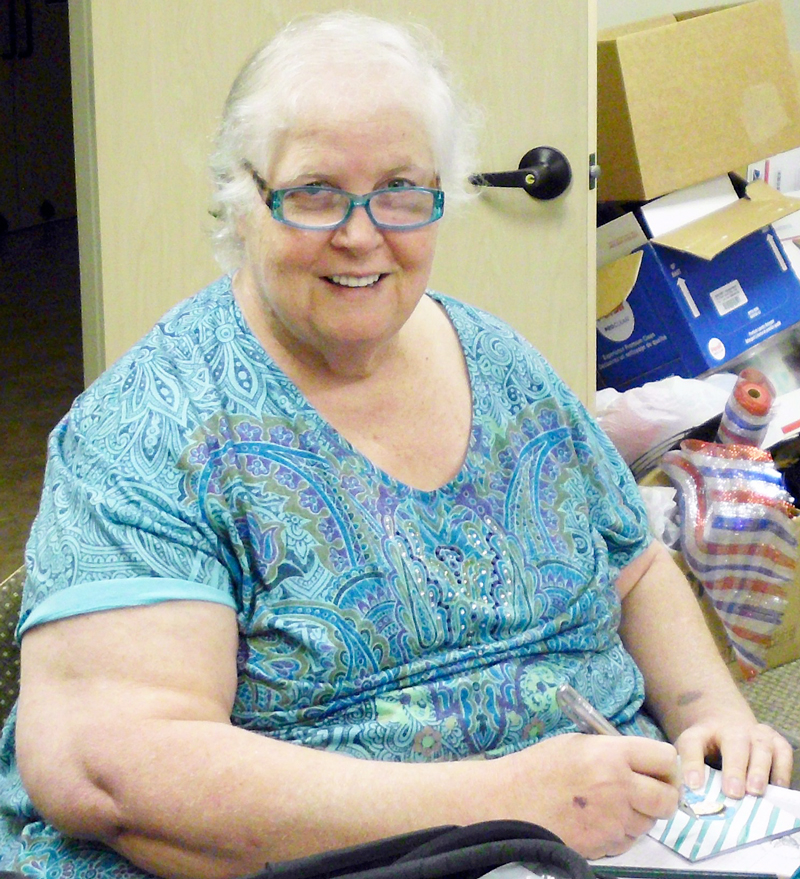 O'Hart is one of several Unit 131 members who made some of those blank greeting cards. She has Non-Hodgkin's Lymphoma, a form of cancer, and she is in remission.
"I have deep feelings for those in the military and enjoy being able to give back by doing whatever I can to support them," O'Hart said.
Numerous ALA members in Puerto Rico. Despite their struggles to recover from damage or destruction to their homes and property following hurricanes and strong storms last year, many ALA members in Puerto Rico still made time to do mission-oriented work there.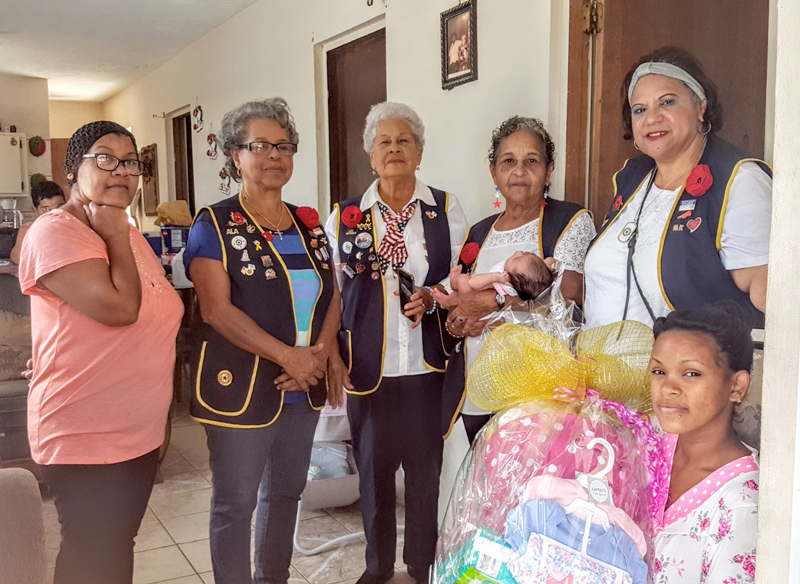 ALA members of Unit 140 in Country Club, Puerto Rico, collected and donated necessities for the newborn baby of a young woman in one of the coastal towns heaviest hit by a hurricane that impacted the entire island.
Members of Unit 140 in Country Club collaborated and did volunteer work for a local church. The unit members also donated a full box of education supplies to a school in the coastal town of Loiza, one of the areas most affected by hurricane damage. Those same members donated baby items to a young mother and her newborn baby, also in Loiza.
Brenda Nurre, dual member of Post 2 in Pueblo, Colo. Diagnosed in 2009 with a rare, incurable illness that later caused her nearly total hearing loss, Legionnaire and ALA member Brenda Nurre has maintained her participation levels in activities and outreach that are ALA mission-based. Her Legion Family activities include working with ALA Juniors to make care packages, taking part in Veterans Appreciation Day at an area school, and sorting clothes for a stand down (events where services and/or basic necessities are offered to homeless veterans).
"I'm a good ol' feisty country girl who's as stubborn as the day is long. I have drive and spunk, and I'll be damned if something like hearing, or lack thereof, is going to stand in my way of my happiness or my commitment to myself and all those who, like me, have some kind of 'disability,'" said Nurre, a U.S. Army veteran.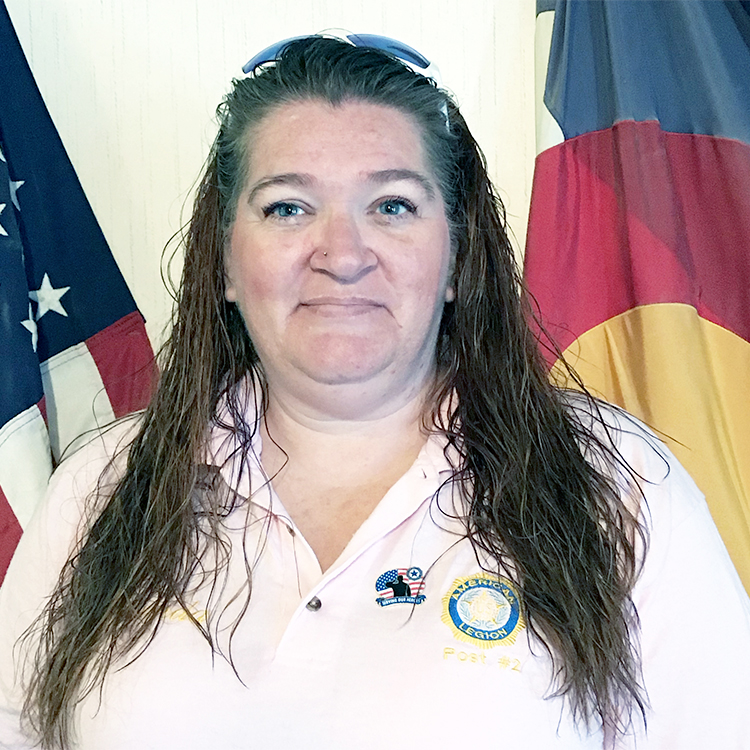 Our members, their personal challenges and individual experiences, plus the insightful perspective they may have gained as a result, are important parts of the ALA's membership diversity. Experience-based diversity among our members is helpful in our tireless effort to appreciate and aid America's servicemembers, veterans, military families, and our communities' youth — some of whom may be undergoing a variety of challenges as well.
It's true: Some ALA members may not have problems that are the same or similar to those encountered by our military heroes and their families. But from their experiences and challenges, many members know how good it feels to receive kindness and compassion when facing big obstacles.
The American Legion Auxiliary appreciates all of its members, especially those, who, despite what's going on in their private lives, continue to help and honor our servicemembers, veterans, and military families; mentor youth; promote patriotism; and encourage good citizenship. It shows that the ALA's promise of Service Not Self is more than words.