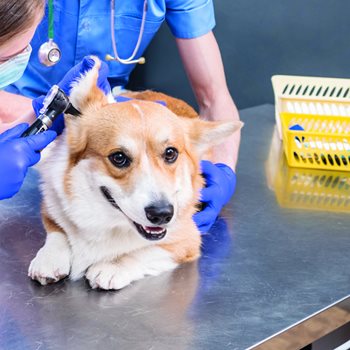 Skylar, 18, is currently a freshman at the University of Arkansas at Monticello studying animal science, as well as having the honor of being an ALA Children of Warriors National Presidents' Scholarship recipient. While she might be a small-town resident from Arkansas, she has big goals and has made an amazing impact on veterans, military, and their families in her part of the country. With a strong desire to help others, she takes every opportunity she can to volunteer in her community, and she has received no shortage of these opportunities through the American Legion Auxiliary.

She was first exposed to the ALA through her father (a U.S. Army veteran), grandmother, mother, and stepmother. She agreed to give Auxiliary membership a try, and found that she really liked it and all of the chances to serve that it brought her. Even though Skylar comes from a small town and knows everyone there, she acknowledges that when engaging in a service project, it brings everyone closer together, no matter how close they already are.

"I like doing the community service part of it. I enjoy helping others because it makes me happier to help somebody else — just to see the looks on their faces," she said.

Not only does Skylar enjoy helping people, but she enjoys working with animals as well. This led to her making the decision to attend veterinary school after college. She has owned many pets throughout her life and has a special love for animals. To her, becoming a veterinarian is just another opportunity to help others. She knows that by helping animals in need, she will also be helping the owners who care for them.

Having her eyes on veterinary school made the ALA Children of Warriors National Presidents' Scholarship mean all the more to her in a financial sense. The scholarship has a huge impact on those who are trying to attend college, especially if they don't already have the funds needed to pay for it. However, it also meant a great deal because it seemed like all of her hard work and community service had paid off. Her school took the opportunity to announce to the entire student body that she had received the ALA scholarship. At that moment, Skylar's jaw hit the floor in elated shock.

"I was very surprised and very thrilled," she said. "It was a confidence boost. When you put in hard work, you will receive something in return for it."

Skylar truly embodies the ideal of Service Not Self, and the ALA is proud to assist her in her collegiate journey, as a thank-you for all of her hard work and volunteer service toward veterans, military, and their families.


Many ALA scholarship recipients go on to pursue graduate degrees after completing college. These programs can be very expensive, so keeping the cost of college as low as possible is extremely important.
The average first-year cost for a medical student is $37,556 for a public medical school and $60,665 for a private medical school.
The average cost of law school per year is $49,548 for a private school and $28,264 for public in-state school.
The average cost of veterinary medicine school per year is $12,526 for in-state schools and $40,083 for out-of-state schools.
The average cost of an MBA ranges from $82,650 to $97,010 for the entire program.
With these graduate degrees being so costly, ALA scholarships become even more important. They help to lower the cost of college for these students, so that they can better afford graduate school when the time comes.
(Sources:
CollegeTuitionCompare.com
,
TheBalance.com
,
CollegeAveStudentLoans.com
,
BestColleges.com
)