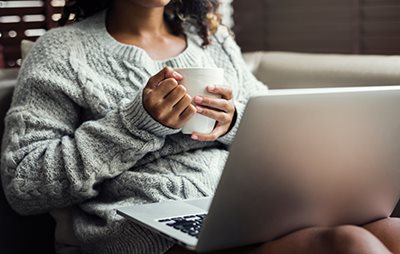 The American Legion Auxiliary provides all members with tools they need to help grow the organization and fulfill our mission of serving veterans, military, and their families. ALA Academy is a user-friendly online training platform that offers new learning opportunities for members of all ages. The ALA Academy courses are free educational trainings that provide a deeper level of understanding about the American Legion Auxiliary. Learn new skills and ways to serve through ALA Academy and ALA Academy Live.

The ALA Academy has two options for learning: 1) self-paced courses you can take any time from any device — designed specifically for you to take whenever you have extra time, and there's no need to pre-register; and 2) live, virtual webinars — these courses are free but offered live, so you will need to register in advance. Watch ALA National Headquarters' social media channels @ALAforVeterans for the most up-to-date course registration information.

You can access the self-paced courses and recordings from previous ALA Academy Live webinars at www.ALAforVeterans.org/ALA-Academy. You will need to log in to access the recordings.

A new course is coming soon in the ALA Academy! ALA Diversity, Equity, and Inclusion was created to: help our members recognize biased language and performance bias and implement strategies to overcome them; identify and properly use interrupters to create a more inclusive and welcoming environment for all; and demonstrate the ability to coach others on the importance of inclusion and equity within ALA. Watch our social media for updates on when the course is ready. ​

Options for ALA Academy's self-paced courses:
ALA 101
ALA Branding and Why it Matters to Me
ALA Communication Methods
Establishing an ALA Culture of Goodwill
The ALA Fundraising course
How to Deal with Conflict
ALA Leadership: Living Our Motto of Service Not Self
The Academy also has a course specifically designed for Junior Members: ALA Juniors E-Learning Course
The list of available recordings continues to grow. There are 15 ALA Academy Live Recordings available and counting. Stay up to date on all things ALA and check out the courses! Below are a few of the highest rated recordings.
ALA Academy Live recordings offered:
VAVS (VA Voluntary Service) Department Orientation:

In this 52-minute webinar, you will learn volunteer recruitment tactics, VA volunteer procedures and processes, the structure of the Community Development and Civic Engagement program and the VA Voluntary Services role within that program and much more!
Mission Delivery through Caregiver Support: Attendees will learn how to identify caregivers in their community as well as become empowered to identify themselves as caregivers. They will also learn how to support the caregivers in their communities as well as other organizations that operate in the field of caregiver support.

Mastering Military Shipping with Shipthrifty:

In this 30-minute recorded ALA Live course, the American Legion Auxiliary introduces new member-benefits provider Shipthrifty to members in an informational webinar focused on shipping military care packages.

Using Social Media to Your Unit's Advantage:

American Legion Auxiliary units are always looking for more ways to get the word out. The easiest and cheapest way to do just that is through social media. In this webinar, ALA National Headquarters staff will provide you with guidance on the best ways to promote your unit activities — whether they're mission outreach or not — as well as other helpful information. We'll even let you in on some of our social media secrets!

Using Poppy Funds to Serve Our Mission:

This course educates members on how to use their poppy funds in accordance with The American Legion criteria with an emphasis on food insecurity amongst junior enlisted servicemembers and their families. This webinar will raise awareness about food insecurity in the military, as well as teach attendees how poppy funds can be used to lessen this urgent problem. The audience will learn how to connect with preexisting "military" food pantries nationwide; illustrate other necessities that poppy funds can be used for when working with active-duty military families, and share ways to connect with the military even if you don't live near a military installation.

Compliance Matters:

Watch our Compliance Matters virtual session to learn about state and federal filing requirements, how to become tax exempt and stay exempt, and general compliance knowledge to keep your organization running smoothly.

Unit Fundraising: Moving the Mission Forward by Engaging your Community:

This 60 minute course features volunteer fundraisers who have had success in elevating their organization in the community, ultimately raising money for their projects. It also includes helpful tips and tricks for replicating or creating a successful fundraiser in your community. Come learn how just a few words can change an entire fundraising campaign or maybe even borrow an idea or two for your next fundraiser.
By Alexa Freeman